Roatan Parasailing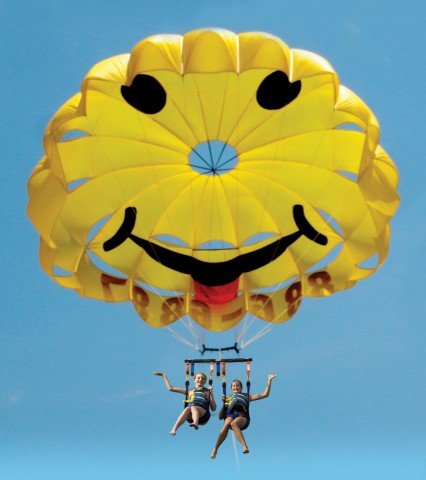 Go parasailing and get a birds eye view of beautiful Roatan. You will see spectacular views of the coral reef and warm Caribbean waters. The water is so clear you can see scuba divers and dolphins underwater. Each flight, which takes you up in the air 800 ft., takes off and lands on your parasailing boat. Parasailing is an excellent activity to do on Roatan while visiting by cruise ship. You can take young children parasailing on Roatan, so parasailing is a family friendly excursion on Roatan, Honduras.
All of the parasailing operators on Roatan are well regulated and inspected on a regular basis by the Honduras authorities, parasailing is a safe shore excursion on Roatan to participate in and does not require any special physical skills.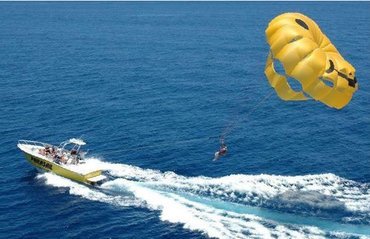 Single and Tandem (2 persons flying at same time) rides available. Most boats can accommodate up to 6 people. Persons not wishing to parasail may go along for the ride and see some of the beautiful sites of Roatan at a minimal cost. If flying solo your ride is approximately 8 minutes long, if flying tandem your ride would be approximately 12 minutes long. Your entire trip would be an hour and half long. Parasailing is the best way to get a good view of Roatan.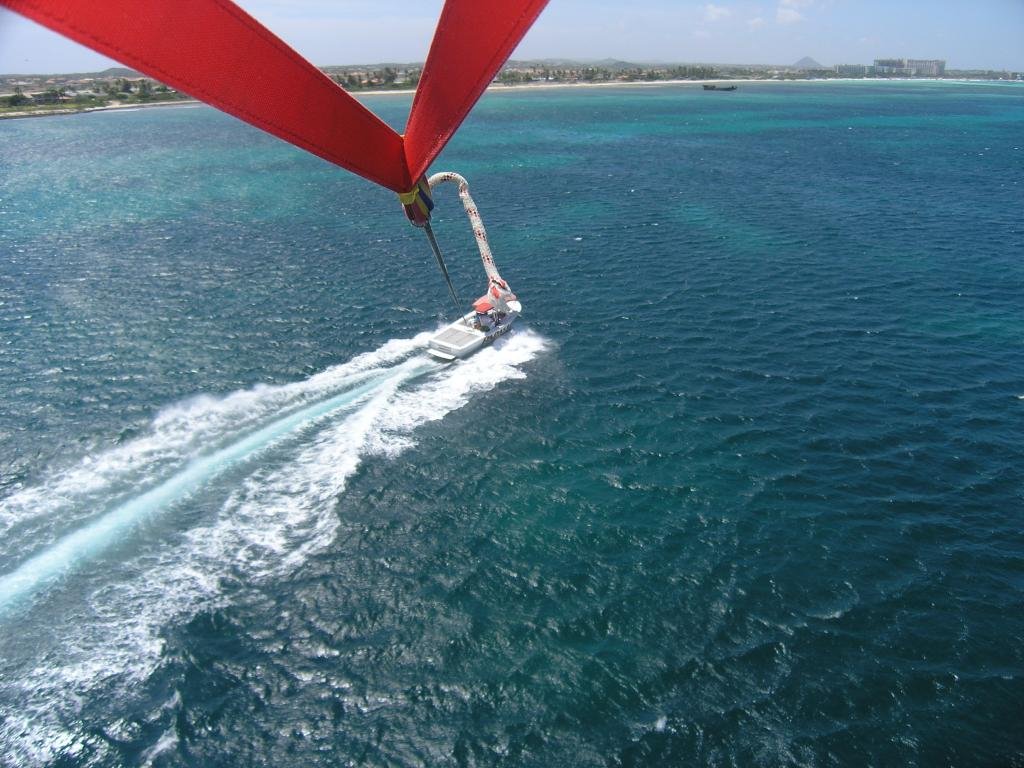 You do not need to know how to swim in order to parasail, all take-off and landings are done on the back of the boat. You will be harnessed to a safe and colorful parachute. There is no need to get wet when you parasail, but you can request to be dipped into the water if so desired. Parasailing is very safe. Make sure you bring sunscreen, drinks, and cameras with you to parasail on Roatan. You can even take your camera up with you when you parasail for some great pictures of Roatan.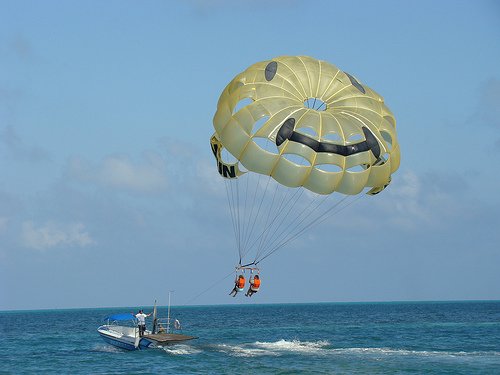 There is no age limit to parasailing on Roatan because it is considered to be a family oriented excursion. Any children under the age of 18 must have a parent sign a consent form in order to parasail. Weight restrictions also apply to anyone wanting to parasail on Roatan. A single person wishing to parasail must weigh at least 130lbs. If 2 people wish to parasail at the same time the weight limit cannot surpass 450 lbs.
Roatan Parasailing Tags
Roatan Honduras Parasailing, Honduras Parasailing
, Roatan Cruise Ship Excursion, Roatan Cruise ship Activity, Roatan Family Entertainment, Roatan Parasailing, Roatan Activities, Things to do on Roatan, Roatan Family Fun, Roatan Shore Excursion.