Roatan Fishing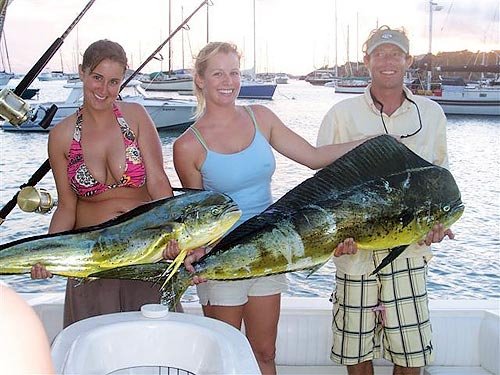 Roatan, Bay Islands Honduras offers some of the finest world class off shore and flats fishing anywhere. There is no fishing license requirement for shoreline or deep-sea fishing around Roatan Honduras. Use of spear guns and slings for fishing is prohibited in Roatan waters. Roatan offers world class deep sea fishing as a shore excursion while your cruise ship is docked at the island of Roatan. If you have ever been tempted to try deep sea fishing, Roatan is certainly one of the most exciting ports to go fishing.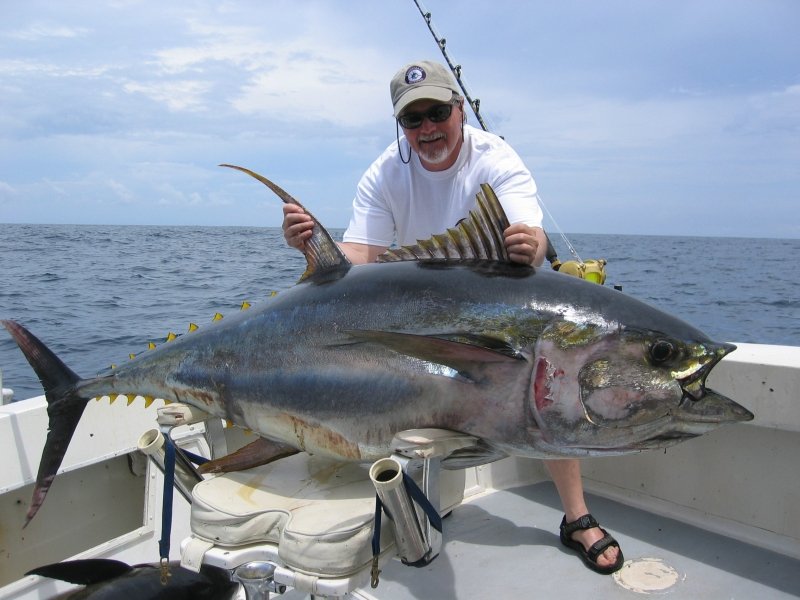 The surrounding waters of Roatan island are full of big game fish as well as smaller schooling fish. Often whale sharks up to 40 ft long are sighted, swimming and feeding in large schools of showering sardines and jumping black fin tuna.
Roatan is surrounded by the Cayman trench, a deep ocean valley where the bottom of the ocean averages 20,000 feet deep. The waters around Roatan are very nutrient rich and support a massive food chain with many large fish.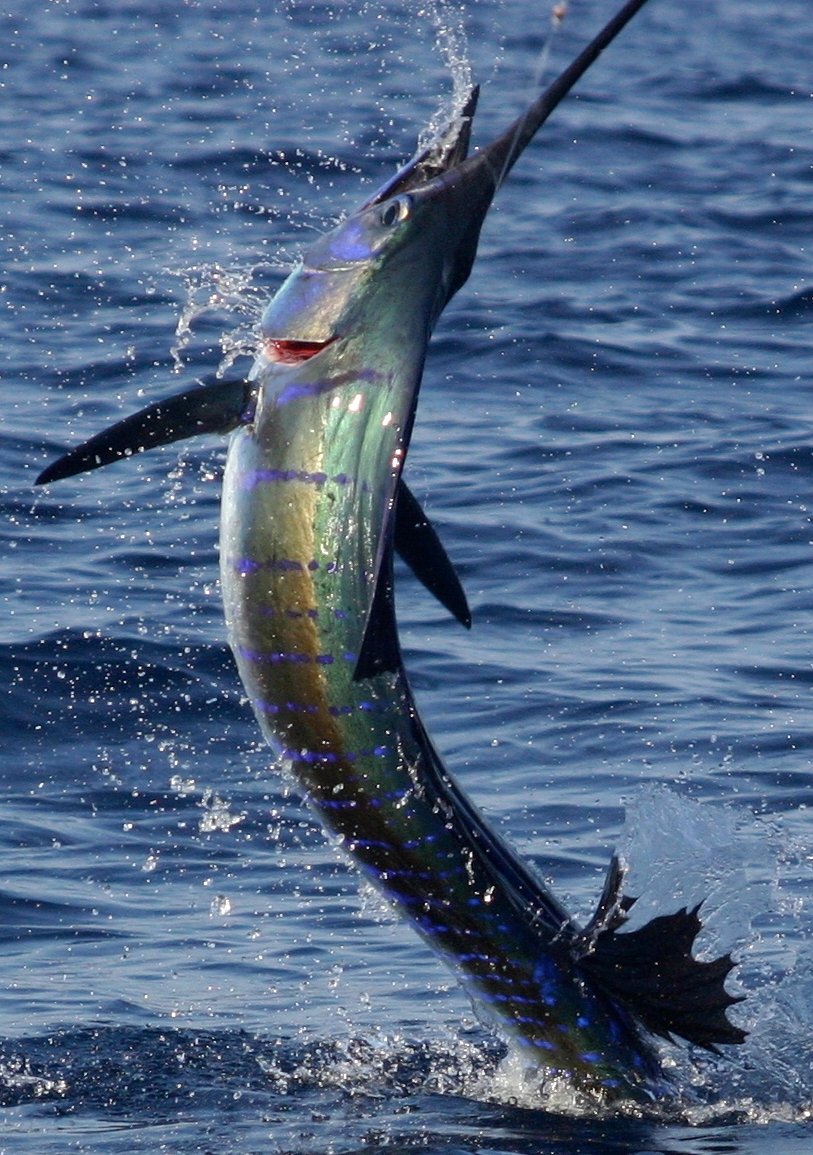 Depending on the weather and the time of year you can expect to catch marlin, tuna, Wahoo, barracuda, dorado and Spanish mackerel. Also the flats surrounding the island are loaded with permit, yellowtail snapper, tarpon and bonefish.
Whether your looking for a fun day of fishing as a serious angler or just looking for a day of fishing with the family Roatan offers some of the finest fishing in the Caribbean. Day trips and Island tours are a great way to see what Roatan and the Bay Islands have to offer.
Roatan native fishing guides have years of fishing knowledge and experience and know all the hot spots for finding the big game fish. Roatan fishing charters come with fishing gear, bait/lures and snacks/beverages. Most Roatan fishing charters will pick you up at your hotel or cruise ship and bring you back when your day is done.
Roatan Honduras Fishing Pictures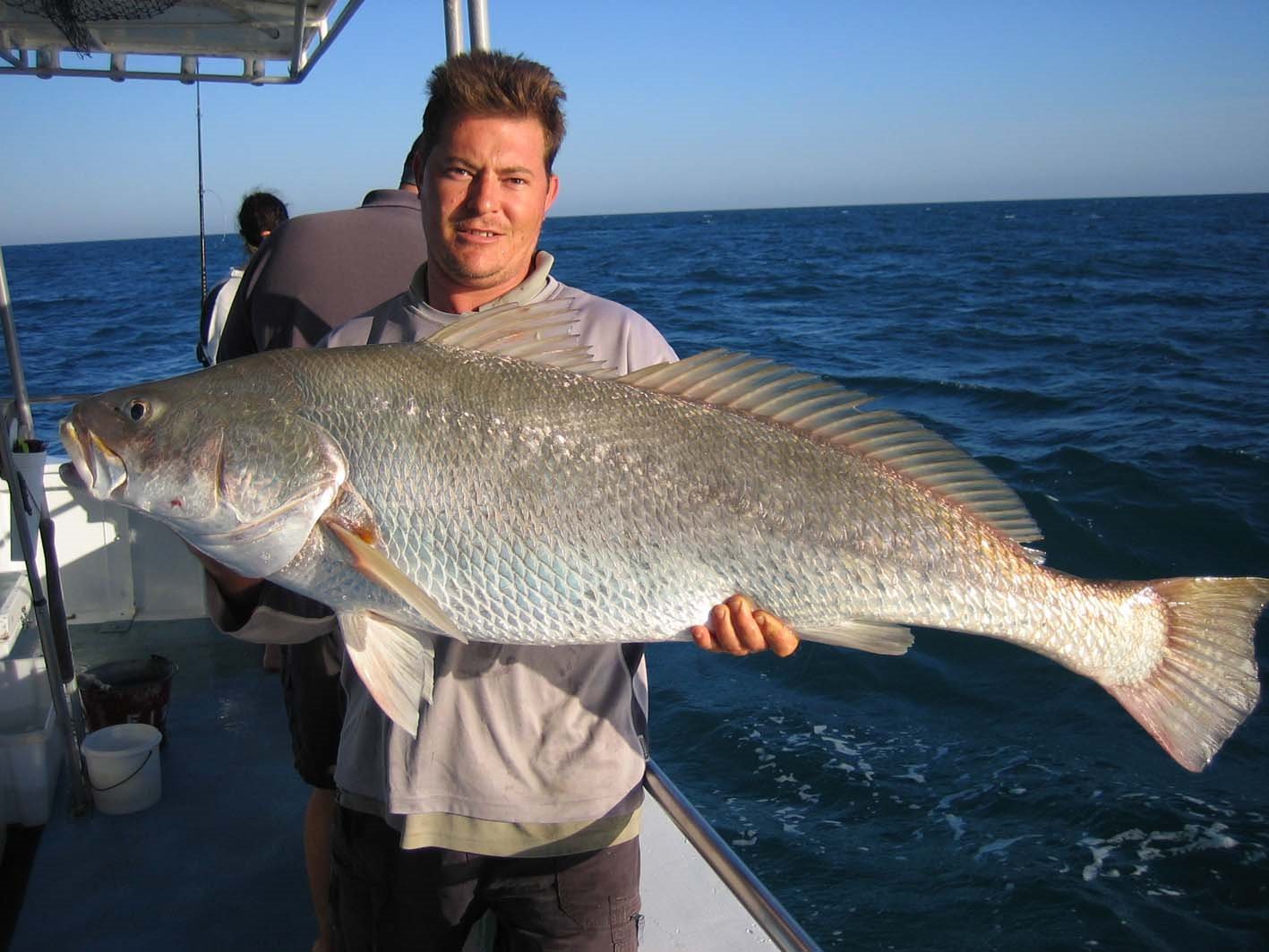 Here is a collection of pictures of fish caught in the waters surrounding Roatan Honduras. Several of these Roatan fishing pictures were taken almost 25 years ago with a 35mm camera and scanned digitally.
If you would like Roatan Web to include a picture of a fish you caught in the waters around Roatan, please email it to us and we will add it to our collection of Roatan fishing pictures. Please tell us the name of the boat and the date you caught your fish in Roatan, if possible.
Roatan Fishing Tags

Deep Sea Fishing Roatan, Roatan Honduras Cruise Ship Activity, Roatan Shore Excursion, Roatan Marlin Fishing, Caribbean Trophy Fishing, Roatan Cruise Ship Excursion, Roatan Fishing, Fishing Roatan
.