Guanaja Information
Guanaja, (pronounced Gwa-NAH-hah) is the eastern-most and second largest of the Bay Islands, is also known as the forgotten island because tourists rarely visit it. What makes Guanaja island so special is its seclusion. There is only one small road on the whole island so most transportation is done by water taxi or boat. Guanaja has spectacular, wide-open beaches on its northern side and incredible reefs on all sides.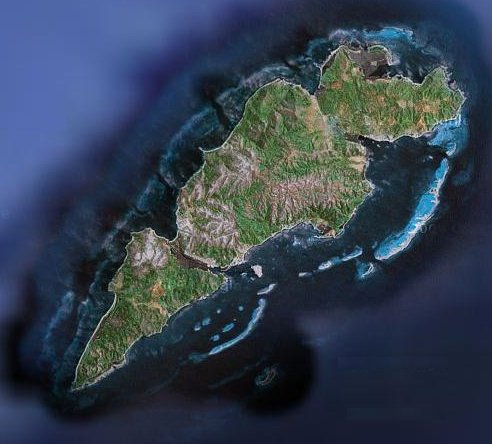 When it comes to activities, Guanaja has a lot to offer. The island has 45 dive sites that are known for healthy reefs, volcanic caverns and wrecks. Most of the island's dedicated dive resorts are located on isolated points around the island, which are only accessible by boat. This makes Guanaja a private and relaxing experience.

Michael Rock Peak (1,350 ft.) makes Guanaja the tallest of the Bay Islands, and this makes for incredible hiking, exploring. and views of the Caribbean Sea. Guanaja is approximately 13 miles long by 10 miles wide. The entire island of Guanaja is surrounded by a pristine barrier reef system.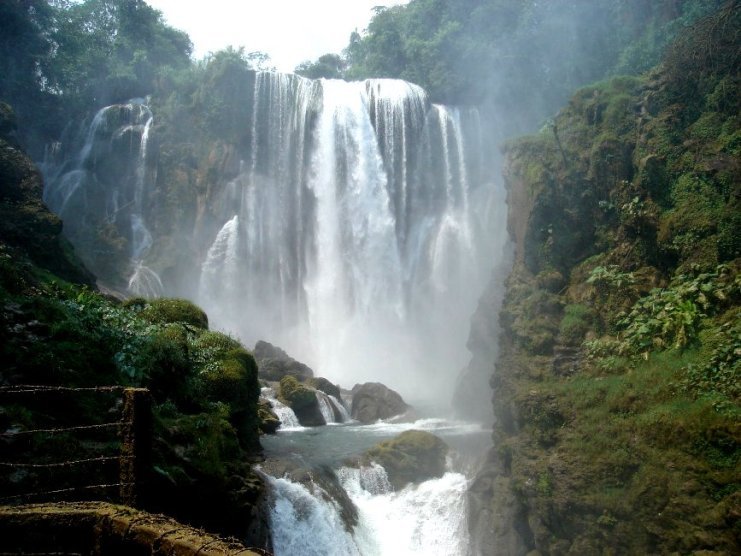 Other activities on Guanaja include, kayaking, playing in enormous waterfalls and discovering ancient Mayan artifacts. The white sand beaches on the north side of the island offer excellent conditions for snorkeling and swimming. Guanaja also offers some of the best scuba diving in the northern hemisphere.

When visiting Guanaja it is recommended that you carry cash. Banking is limited and there are no ATMs. Traveler's checks are not accepted, and cannot be changed at the bank. Most businesses do not accept credit cards so it's better to come prepared. The locals all speak English, so it is easy to interact.
Guanaja Honduras Information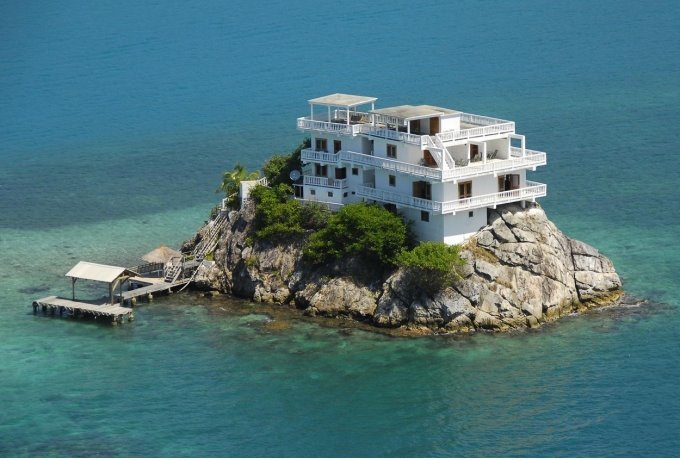 Guanaja Honduras has an excellent real estate market at this time. There are some incredible houses for sale at absolutely bottom of the market prices. Dunbar Rock (pictured on right) is currently for sale, now's your chance to own your own private island. Dunbar Rock was originally put on the market for $1,700,000. The current asking price has been lowered to $1,000,000 and it is rumored the current owners would accept even less. This is just one example of some of the great real estate values on Guanaja.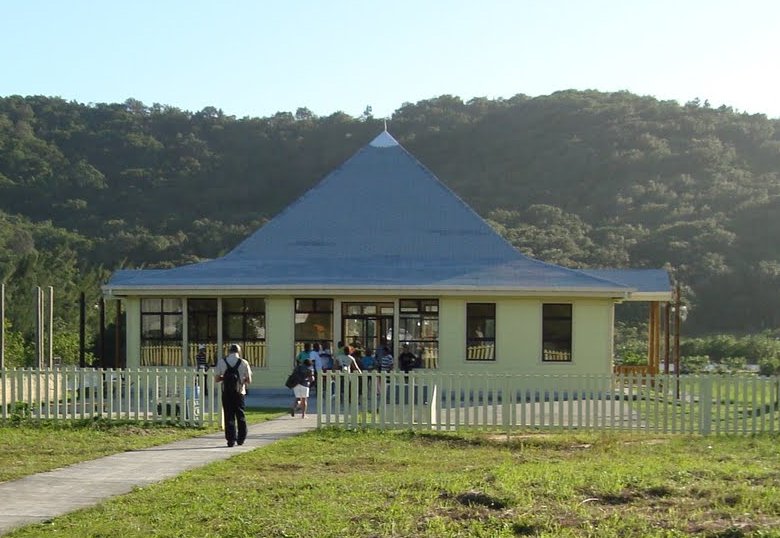 Guanaja recently built a new commercial airport, giving way to new opportunities for growing tourism in Guanaja. A combined effort from the Honduran and Japanese governments contributed toward the new terminal. Both locals and foreigners will be able to take advantage of everything Guanaja has to offer. The new airport terminal and runway have been completed. Guanaja is expecting a 200% increase in tourism each year for the next ten years. 2000% growth in ten years sounds large, however similar growth has happened on many Caribbean islands once a commercial airport was built.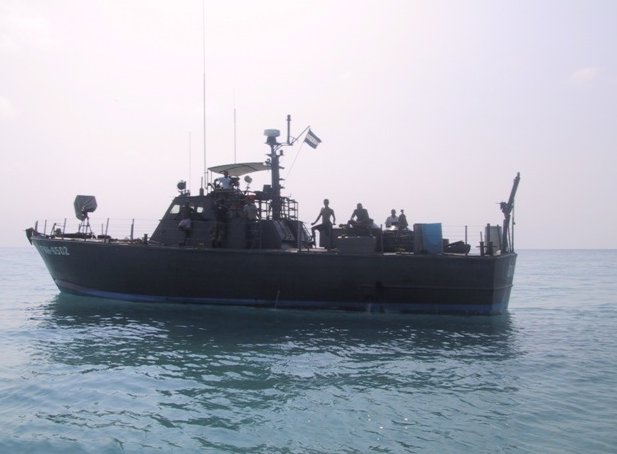 Commercial and industrial development along with the popularity and increase of tourism in Guanaja has motivated the naval force to build a new base on Guanaja. The plans are to extend the project to include Naval Bases on Roatan and Utila as well. Guanaja will be the first location to have a base constructed because of its remoteness and heavy activity of drug planes passing overhead. Each base will include patrol boats, naval infantry and special services.

Christopher Columbus sailed to Guanaja in 1502. This was his fourth voyage to the New World. Columbus was met by Mayan Indians and was quickly welcomed. Guanaja was so covered in pine trees that Columbus initially named the easternmost Bay Island "Isle of Pines" for its dense cover of pine trees. Unfortunately, most of the pine trees covering Guanaja were destroyed by Hurricane Mitch in 1998. Guanaja has recovered and regained much of its beauty.
Guanaja Honduras Tags

Guanaja, Honduras, Island of Guanaja, Guanaja information, Guanaja Activities, Guanaja Real Estate, Guanaja Island Honduras, Dunbar Rock, Guanaja Vacations, Guanaja Scuba Diving