Car and Bike Rentals on Roatan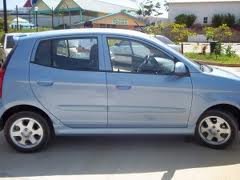 If you looking to rent a car on your vacation to Roatan, there are many rental agencies to choose from, Avis and Budget Rent-a-Car are right by the Roatan airport. There are also local agencies located across the street. Some rental agencies have a booth right at the airport but are only staffed if an international flight is coming in or someone has a specific reservation, otherwise there is no guarantee anyone will be there. Some rental agencies are located at the cruise terminals for the convenience of cruising passengers. Be aware that car rentals have a 12% Honduran Tax.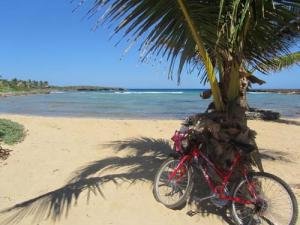 Renting a bicycle on Roatan is a very good way to get out and explore the island of Roatan. There are several companies that will rent you and your group bikes at a very reasonable price. Rental bikes on Roatan are the old school style bikes with the wide tires that are excellent for riding your bike on the beaches of Roatan. Don't expect to rent a 21 speed mountain bike on Roatan, there aren't any on the island for rent. Avoid riding bikes on Roatan at night. Many of the roads are unlit and it is dangerous to ride your rental bike at night.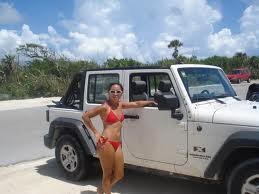 Most of the car rental agencies in Roatan have cars that are 2000+ or newer, have air conditioning and are well taken care of. Roatan car rental agencies now have baby and toddler car seats, for the safety of your children. There are a few rental agencies that will also rent chauffeured limos for weddings, parties or any special occasion that you might be having. Call ahead and make your reservation well in advance of your arrival to Roatan.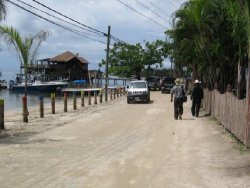 When renting and picking up your rental car the driver is required to show a valid drivers license and another form of photo ID along with a valid credit or debit card. Some people might have trouble renting a car due to age, most rental agencies require renters to be 25 years of age, also not having a valid credit or debit card to place a deposit on the rental might cause some problems. Rental agencies have been known to screen your driving record. If you have a bad driving record, they have been known to refuse your car rental.


There are some additional rental fees to be aware of. Here are some examples of extra fees to look for. Location of rental, child safety seats, special car features, additional drivers & refueling charges. The rental agencies are suppose to notify you of these charges before you sign the rental agreement, make sure your aware of these fees.
Roatan Honduras Taxi Cabs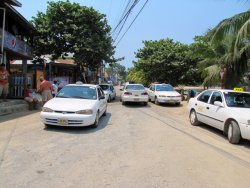 You can order a taxi cab anywhere on Roatan using a smart phone or internet connection through the web site Taxi Click. No special drivers permit is needed in Roatan, you just have to have a valid drivers license from your country of origin. Taxi Cabs are plentiful and cheap throughout Roatan. Taxis are usually the best way to get around an island you are not familiar with.
Roatan Honduras Tags

Roatan, Honduras, Island of Roatan, Roatan Car Rentals, Roatan Bike Rentals, Roatan Transportation, Roatan Taxi Cabs