Roatan Airport Flight Information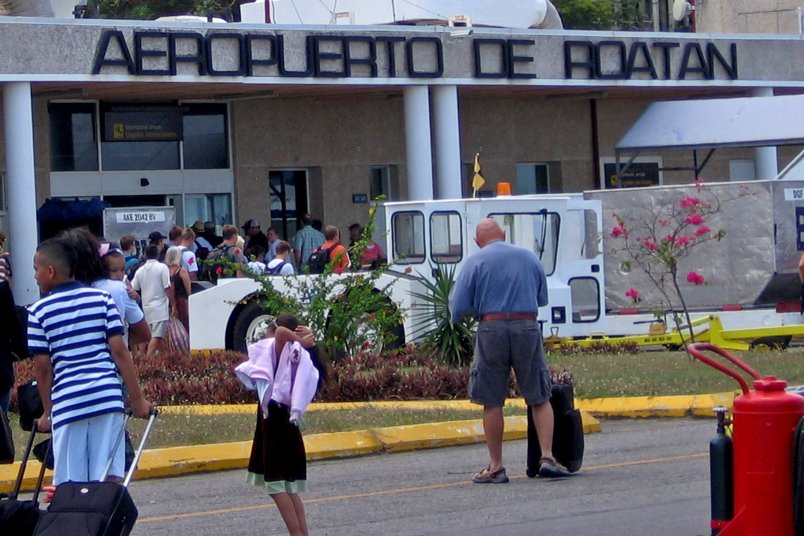 Roatan, Honduras is a beautiful Caribbean island for your vacation destination. Traditionally, most visitors to Roatan were scuba divers looking to dive on the largest reef in the northern hemisphere. Here are some Roatan travel flight information to make your travel arrangements easier. The biggest airlines flying direct to Roatan are: Continental, Delta and TACA. Roatan's airport is small and has not been updated in decades. The Roatan airport is however very efficient and fast. I have never experienced lost luggage through Roatan's airport with dozens of flights in and out of Roatan.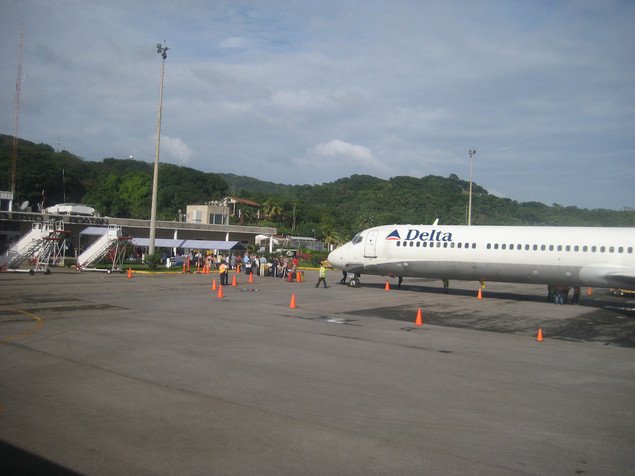 Continental Airlines has direct flights to Roatan on Saturdays from Houston and New York. Continental has also added a once-a-week direct flight to Roatan from New York. They also have daily flights to San Pedro Sula (on the mainland). Connections can be made to Roatan from there, but you will probably take a smaller plane to get to the island of Roatan. There are flights daily available between Roatan and the mainland. Continental Airlines Tel: 011-504-445-0224 Delta Airlines has direct flights from Atlanta and New York to Roatan on Saturdays. Delta Airlines Tel: 011-504-557-4141.


Roatan Airline Information
TACA now has direct flights from Houston to Roatan, Honduras on Saturday, Miami to Roatan Honduras on Sunday and San Francisco to Roatan Honduras on Saturday and Sunday. You can reach TACA Airlines at Tel: 011-504-445-1387 or 011-504-445-1088. If your travel agent is unable to find it, the airport designation code for the Roatan international airport is RTB. There are also several private charter planes that operate out of the Roatan Airport.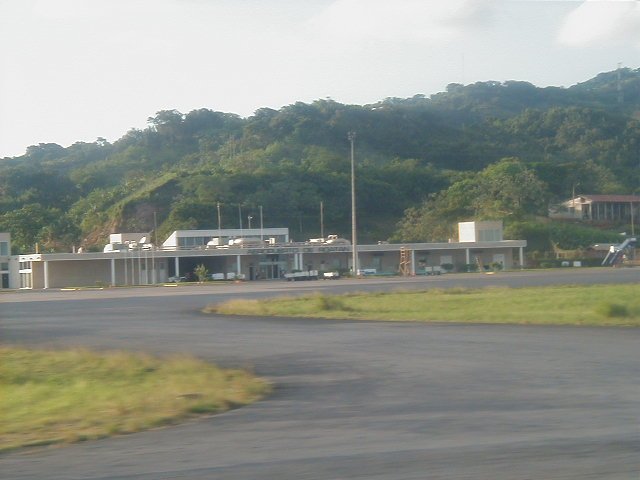 If you decide to travel to the mainland first and get a connecting flight, there is a chance your luggage may arrive later then you do. It is a good idea to have a small carry on bag with essential things you might need until your luggage arrives. Golf clubs always seem to arrive on a later flight, or maybe they just take longer clearing Roatan Customs. Either way your golf clubs will be there before you go to bed for the evening.
Roatan Airline Travel Information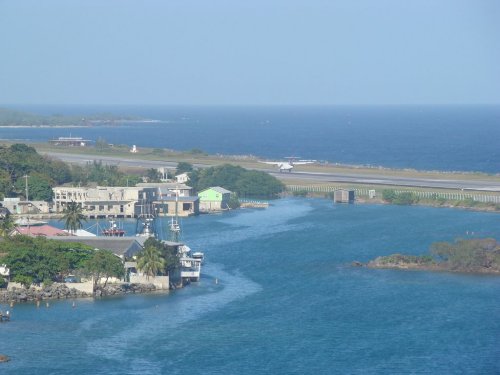 Before you leave for your Roatan destination be sure to check the weather forecast in Honduras, airports in Honduras have been known to shut down if there is too much rain. The airport lacks some of the equipment required for full instrument flying and depend on visibility. Honduran airports have also shut down due to, too much haze from hundreds of forest fires. It's good to know a head of time just how smooth your trip will be.

Another important piece of information is, when departing Roatan there is a airport departure tax, and as of February 2011 the amount of departure tax has gone up to $37.35.
Taxi Cabs are available at the Roatan Airport. You can call a taxi cab anywhere on Roatan through your smart phone at Taxi Click.
Roatan Honduras Airport Tags
Roatan Airlines, Flights to Roatan, Roatan Flight Information, Roatan Airport, Roatan Airport Information, Roatan Honduras Airport, Roatan Airline Information, Roatan Flights.