Roatan Kite Surfing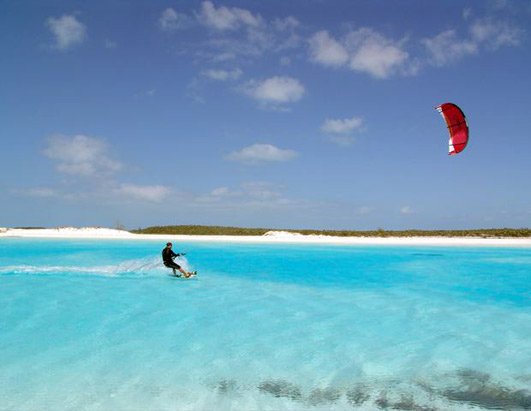 Kite surfing on Roatan in the warm Caribbean waters is an amazing way to spend a day on the island of Roatan. Kite surfing is a relatively new sport but is really taking off. It is considered an extreme form of wind surfing. Lessons are offered on Roatan for beginner or more advanced kite surfers. Kite surfing on Roatan can be a very fun water sport, but can also be very dangerous if you don't understand the safety measures involved. Roatan Honduras has several well qualified kite surfing instructors.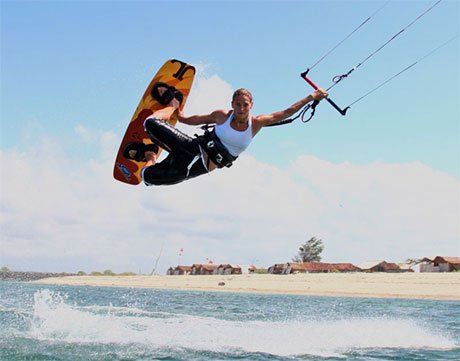 You can reach very fast speeds when kite surfing and fly at least 20 feet in the air. Getting professional instruction will ensure your safety and give you the ability to stay in control and have a great time riding the waves on Roatan. When learning to kite surf on Roatan you would start out with a smaller, weaker kite until you have learned the basic skills of launching, landing and controlling the kite, then graduate to a larger more powerful kite. Kite surfing is not for everyone, it is considered an extreme water sport.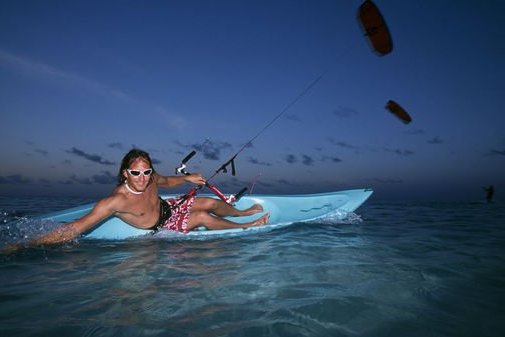 If you are interested in kite surfing on Roatan you should be in good physical shape and a good swimmer. Kite surfing takes a lot of training and practice in order to control the kite. Having some experience kite surfing would ensure a safe and pleasurable time on the water. The objective on most kite surfers minds is to do amazing tricks and see how high they can fly out of the water and still safely land.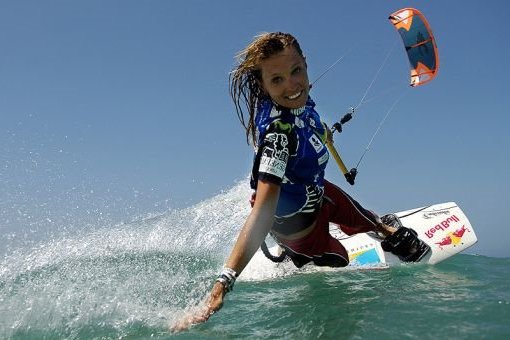 The correct clothing for kite surfing is essential. Don't wear clothes that are going to soak up a lot of water, wet clothing can drag you down and make you feel uncomfortable. Wearing a lightweight neoprene wetsuit would your best option. Make sure your friends take lots of pictures of you cause they are going to get some great pictures of you kite surfing on Roatan.
Just going to watch other people kite surfing is a great shore activity to do on Roatan. Many people, after watching the kite surfers are hooked and have to try kite surfing on the Island of Roatan for themselves.
Roatan Honduras Kite Surfing Tags

Roatan Kite Surfer, Honduras Kite Surfing, Roatan Honduras Cruise Ship Activity, Roatan Kite Surf, Roatan Honduras Cruise ship Excursion, Roatan Honduras Entertainment, Roatan Shore Excursion