Roatan Glass Bottom Boat Rides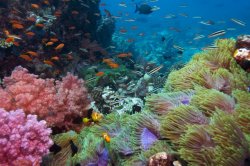 Explore Roatan's awesome underwater visions from our "Coral Reef Explorer" glass bottom boat. The boat has a glass bottom that lays 6 ft. beneath the waterline allowing you to see a big variety of beautiful fish, there are more than 300 species to encounter, and other sea creatures along with many different types of colorful coral, such as brain coral, pillar coral and stag horn coral to name a few. You will be able to see and enjoy this underwater adventure without even getting wet.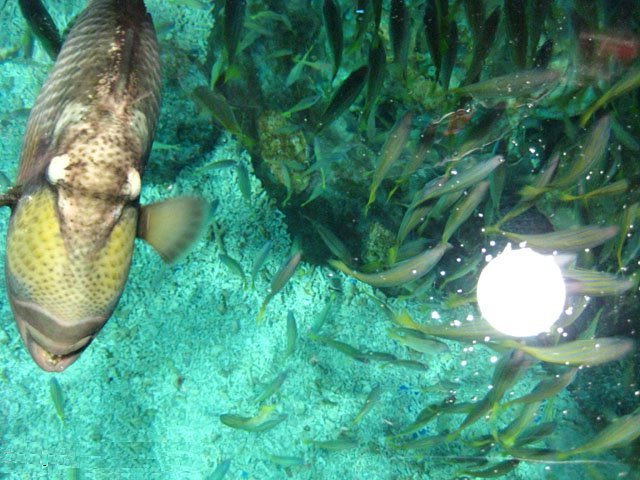 Ever think about going on this excursion at night? Different creatures are nocturnal and come out at night on Roatan, when its dark. You might see spiny lobsters, giant moray eels or horn sharks. Of course a night time glass bottom boat ride would be impossible as a cruise ship excursion on Roatan. If you are staying on Roatan for a few days the nighttime glass bottom boat is a highly recommended excursion on Roatan.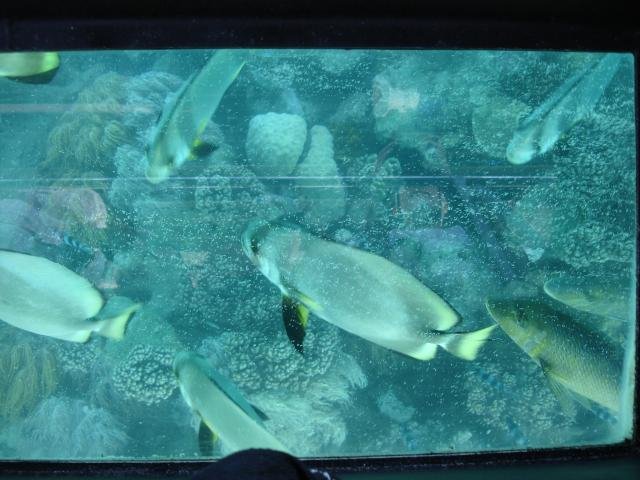 The experienced captain and crew will provide interesting information on the fish and coral of Roatan and point out some of the special areas along the way so you will make the most of your viewing. Special glass windows allow all passengers to see an underwater world worth exploring. This trip is perfect for non-divers and persons of all ages. The glass bottom boat excursion on Roatan is a great way to introduce young children to the exciting world beneath the waves of Roatan.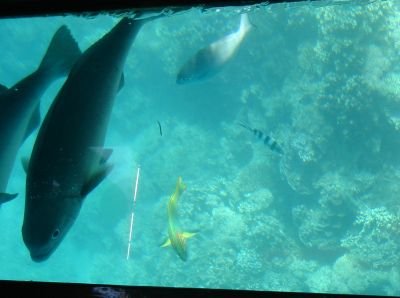 Roatan glass bottom boat excursions are open daily from 9:00 am – 3:00 pm. Our Roatan excursions usually last for about an hour. Glass bottom boats leave every hour, on the hour. And don't forget to ask about group discount rate if traveling with a large group. If traveling on a cruise ship, there is an excursion package available which includes transportation to and from your cruise ship. This package includes a trip to the most beautiful beach on the island of Roatan, West Bay Beach.
Glass Bottom Boat Excursion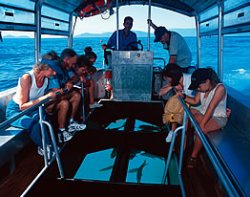 If you are planning on going on Roatan's glass bottom boat ride, be sure to bring your cameras with lots of film and batteries. It is also a good idea to bring some bottled water or sodas. Though the boat has a canopy, you will still want to bring sub block with you no matter what your plans on Roatan are. If you bring some dry dog or cat food along you can feed the fish while you are on your Roatan glass bottom boat excursion.