Roatan Horseback Riding on the Beach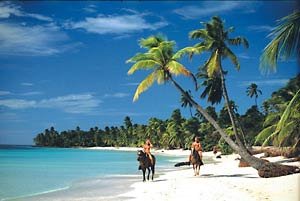 Horseback riding on Roatan gives visitors a whole new perspective on the beauty and wonder of the island of Roatan. A horseback riding adventure tour is a treat for riders of all skill levels, especially families and children. Roatan has several tour providers that offer horseback riding as a shore excursion to cruise ship guests. You can even include lunch on a secluded beach as part of your horse back riding shore excursion in Roatan.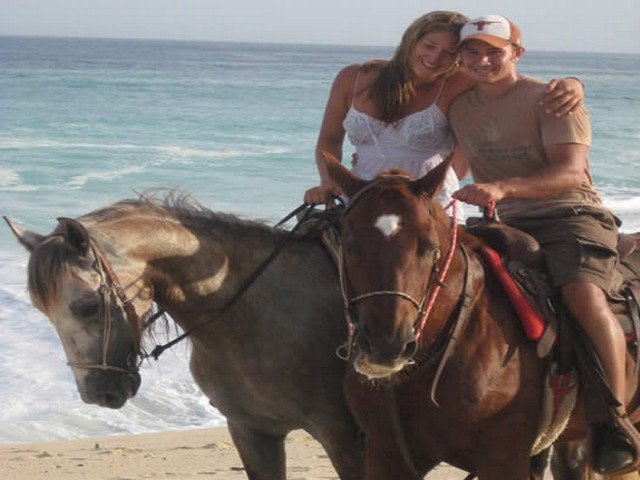 Roatan Island horses are very tame, easy to ride, and our adventure tours are conducted at an easy-going pace to accommodate everyone, suitable for all riders, from the first time rider to the experienced. Small children can be carried by their parents. Horseback riding on Roatan is a great shore excursion for the entire family.
It is possible to suggest visiting other locations than what is offered, such as the mangroves, riding through the jungle or Roatan beach only tours. Please discuss these suggestions with your tour guide at saddling-up-time. They will be glad to provide you with as many options as possible for your shore excursion in Roatan.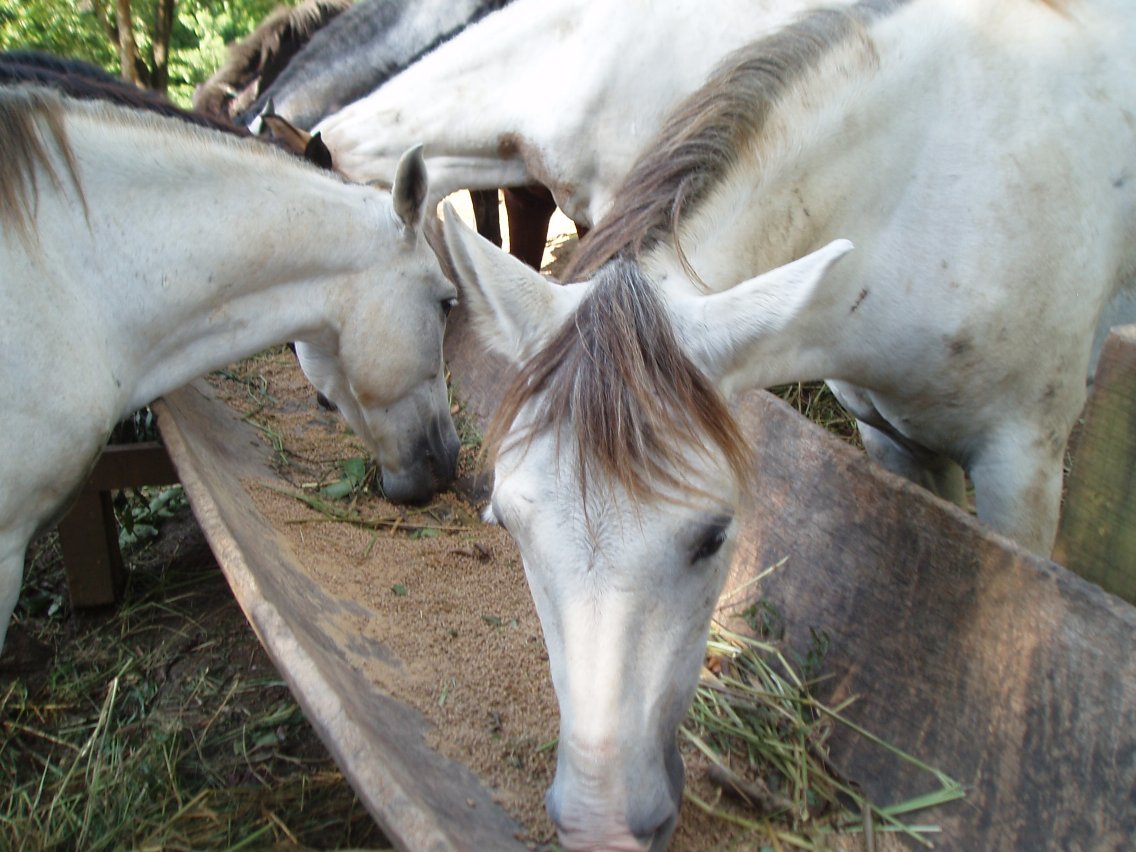 Roatan horseback riding trails will take you through some of the most stunning scenery Roatan has to offer. Explore the Caribbean ocean views around Roatan while your horse guides you along Roatan's sandy shorelines, past beautiful palm trees and even through the Roatan's warm turquoise ocean waters.

An experienced Roatan Island horseman will be your tour guide and will share his vast knowledge of the island's beauty and history during your horse riding adventure. Horseback riding was a way of life in Roatan. Until the last couple of decades, it was the main form of land transportation on the island of Roatan.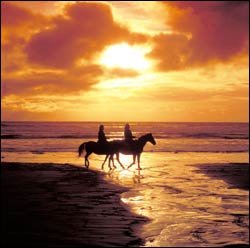 When horseback riding in Roatan, it is suggested you wear long pants to avoid getting your legs scratched and to keep from getting chafed from the saddle. It is also suggested to wear closed toe shoes because they have a better grip in the stirrups. Wearing some kind of hat, sunglasses and sunscreen is good precaution from the sun if you are taking a daytime tour. Make sure you have plenty of water and you will want to make sure you have your camera with you also. Horseback riding on Roatan's beaches is a popular excursion for cruise ship travelers.
West End, Roatan Horseback Riding on the Beach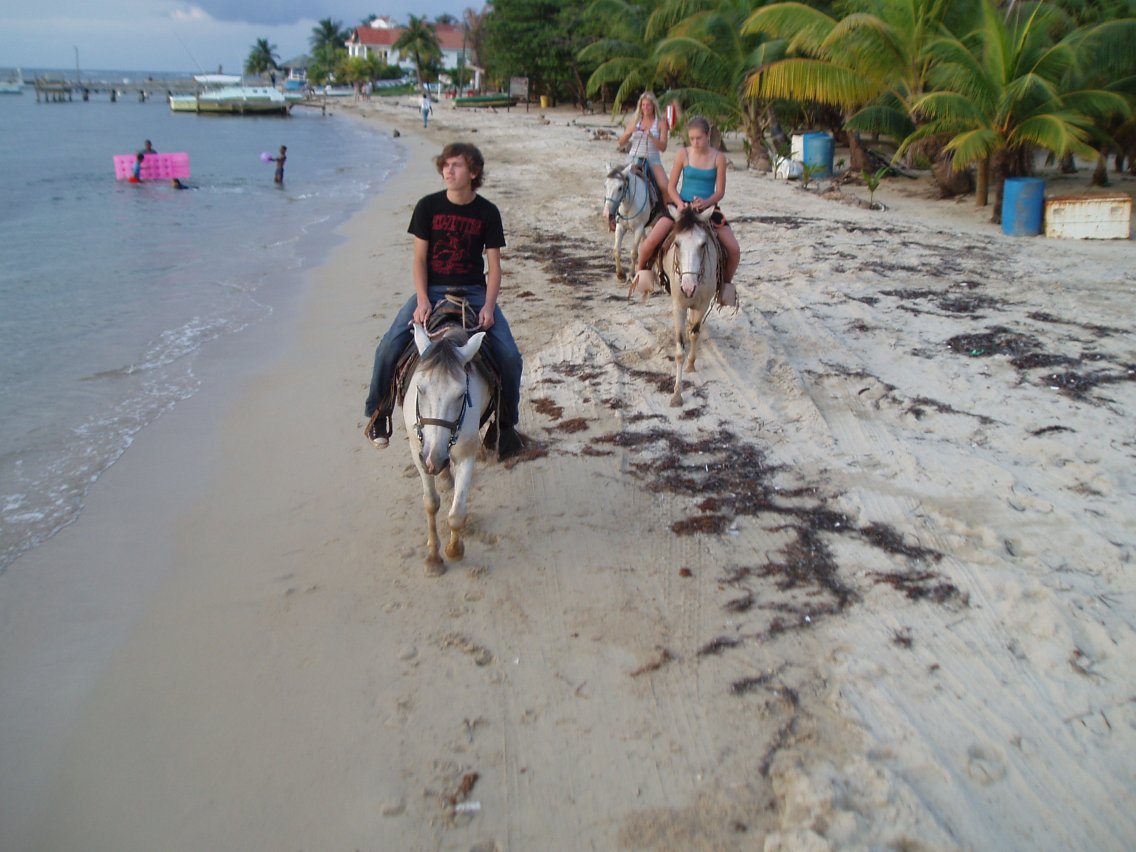 West End is a community on the West end of Roatan. There is a beautiful beach at West End and there are several companies that offer horseback riding on the beach. If you have ever dreamt of riding a horse on a tropical beach, now is your opportunity.
Some Roatan tour operators even offer a horseback ride to a secluded beach and serve you a hot lunch cooked right on the beach. What a perfect way to spend an afternoon on Roatan.
.
Horse Riding on Roatan Tags

Horseback Riding on Roatan Honduras, Roatan Cruise Ship Excursions, Roatan Activities, Horseback Ride on the Beach of Roatan, Honduras Horse Back Riding on Beach, Family Activities in Roatan, Roatan Vacation Activities, Roatan Shore Excursion, Roatan Tours